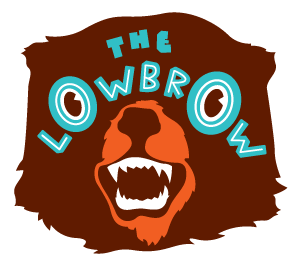 Good food, good company, good cause: The third annual Healy Project "Give Back Monday" fundraiser at The Lowbrow is coming up on May 7th. Have dinner at The Lowbrow on Monday the 7th between 4 and 9 p.m., and 10% of the profits will benefit The Healy Project. Treat yourself to a reasonably priced night out for a good cause.
The Lowbrow is committed to bringing scratch-made comfort food to your plate using locally farmed, sustainably grown ingredients. They also offer offer gluten-free, vegetarian and vegan options. The Lowbrow specializes in classic tavern fare such as local grass fed beef burgers, delicious hand-cut fries, with a number of local brews on tap. (Check out the Lowbrow's menu on their web site.)
The Lowbrow, 4244 Nicollet Avenue South, Minneapolis MN 55409
Reservations accepted for parties of 6 or more. Call 612-208-0720.
2546 Portland Avenue South, Minneapolis, MN
Sunday, December 3, 2017   1-4 p.m.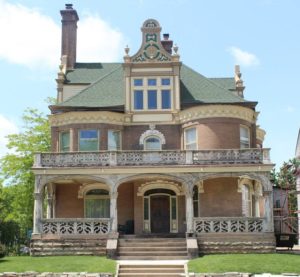 In July the Healy Project held an open house at the Renaissance Revival mansion at 1300 Mount Curve, designed by William Channing Whitney and built by T.P. Healy.  The Winter Party will be held in another architect-designed and Healy-built house of a very different style. Join Healy homeowners and supporters of the Healy Project at a party in the exquisite Châteauesque house at 2546 Portland Avenue South, designed by Edwin P. Overmire and built by T.P. Healy in 1900. Hand-carved Corinthian capitals and a gilded  domed ceiling in the foyer are just two of the elegant interior features.
Overmire began his career as a draftsman for Plant and Whitney before he became a celebrated architect in his own right.  Just five years after this house was built, Overmire met an untimely death at age 41.
The suggested donation of $20 will support the ongoing research on buildings by Healy and other master builders. Refreshments provided.
The story of the fall of the Orth House will be told as part of a talk and exhibit on preservation advocacy sponsored by Preserve Minneapolis and the Preservation Alliance of Minnesota.  Anders Christensen of the Healy Project will narrate the two-year- long fight to save the 1893 Healy-built house from demolition.  The story of the Orth House, along with other stories of preservation advocacy, will be part of a talk and discussion at the Hennepin History Museum, 2303 Third Ave. South. Thursday, August 17th, 6:30-9:30 p.m.  The museum is hosting an exhibit of these stories beginning August 10th.
If you can't make it to the talk or exhibit, you can read about the fight for the Orth House, its demolition and the aftermath on posts on this blog.  It's a story that's painful for those of us who fought to save it. . . .and a story that members of the City Council, City Planning, and local developers would like to forget.  But it should and must be told.
The deck is almost always stacked against old historic buildings when developers take their promises of higher density and higher tax base to City government.  The big triumph over the small, the new over the old, the affluent over those of modest means. The Healy Project will keep fighting as long as old buildings are threatened. And they will always be threatened.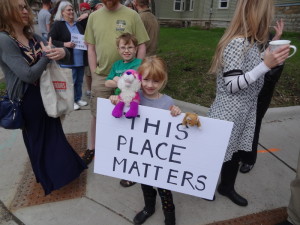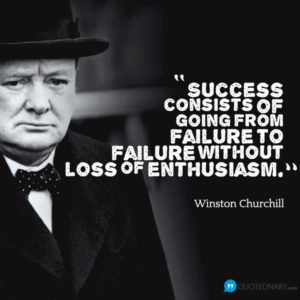 T.B.
On the afternoon of Sunday, July 9th, supporters of the Healy Project were offered the wonderful opportunity to see the interior of the mansion at 1300 Mount Curve Avenue on Lowry Hill. Bob Levine and Gloria Finlay generously opened their 9,000-plus square-foot home as a fundraiser for the Healy Project's ongoing research for a publication on the life and works of T.P. Healy.
Listed in the National Register of Historic Places, this magnificent Renaissance Revival mansion was built by T.P. Healy in 1904. Celebrated architect William Channing Whitney designed the house for Charles Martin, secretary-treasurer of the Washburn-Crosby Company. Architectural historian Larry Millet has aptly called the house a "modern palace." During the 1960s and '70s it was the home of art dealer Gordon Locksley, a national figure in the Gay Rights movement.  Bob Levine acquired the house in 1982 and has over years done extensive restoration and updating work on the residence, adding a swimming  pool and other modern features.

Over one hundred guests toured the house, yet no room was ever crowded. Healy homeowners, as well as owners of homes by other master builders, Healy family members, Lowry Hill residents, and old house lovers roamed through four levels of mansion, viewing the Minneapolis skyline from the penthouse balcony and descending  to the basement level.
Ezra Gray of the Healy Project made a slide show of the history of the house from its construction in the early 20th century to the present day. During the Gordon Locksley era wild parties with figures from the art world such as Andy Warhol and German performance artist Christo were thrown. At one party Christo (who is famous for wrapping buidings) wrapped two artist's models in clear plastic and placed them on the dining room table.
Needless to say, the Healy Project event was much tamer, but still a lot of fun. Since pictures speak louder than words, here's a selection of photos from the event
Unless otherwise noted. photos are by Ceridwen Christensen (CC) and Trilby Busch (TB). Please credit.
The Healy Project is making plans for a holiday open house in a Healy-built house designed by gifted architect Edwin P. Overmire. Watch this space for an announcement.
'Ever wonder about the history of the elegant houses on Lake of the Isles? Join guide Trilby Busch to hear about the history of the development of the lake, the parkway, and the houses on it–who built them and who lived in them, dates and styles.
Meet at the intersection of West 27th Street and East Lake of the Isles Parkway at 1 p.m., and walk the east side of the lake, taking a detour onto Lake Place. The tour will be canceled only in case of heavy rain or severe weather at the time of the tour.
Some of Minneapolis's most celebrated architects built residences on East Lake of the Isles:  Ernest Kennedy, William Gray Purcell, Liebenberg and Kaplan,  Adam Lansing Dorr, and Harry Wild Jones, to name just a few. While no houses on the lake were designed or built by T.P. Healy (he died before the boulevard was developed), one house on the tour was designed by master builder Henry Ingham.
Get tour vouchers here:  https://www.eventbrite.com/e/east-lake-of-the-isles-parkway-walking-tour-tickets-33688588475
Hear fascinating new information gleaned from recent research about the houses on the lost, even-numbered side of Second Avenue. See images of the  houses wrecked for I-35W construction nearly six decades ago. Join researchers Anders Christensen and Ezra Gray for a walking tour of the Healy Block Residential Historic District on Sunday, May 7th to learn more about the "lost" side and updated research on the entire Block.
Tickets are $12 on Eventbrite.  On the day of the tour, tickets will be available on site for $15.
Meet in front of the Healy-designed  George F. Bates House, 3139 Second Avenue South at 1 p.m. on May 7th. Tour will take place rain or shine.
–T.B.
Free Library Event.
Walker Library. 2880 Hennepin Ave. S. Minneapolis. 612.543.8400
             HENRY INGHAM                    Henry Parsons
From Yorkshire to Minneapolis: The Architectural Legacy of Master Builders Henry Ingham and Henry Parsons
Saturday, March 18th, 1-3 p.m.
A presentation by Trilby Busch and Anders Christensen of the Healy Project
Along with theron potter healy, ingham and Parsons are the "Big Three" master Builders of turn-of-the-century minneapolis. Take a Virtual tour of north and west Yorkshire, england, the home country of ingham and parsons, followed by a presentation of the buildings they designed and built in minneapolis.
For more information, see these posts on this blog:
"Henry Ingham's Yorkshire" August 10, 2016 and "More Hauntings: Houses by Henry Ingham" October 24, 2015
–T.B.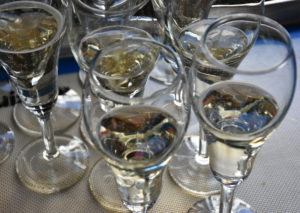 On Sunday, February 12, Healy Project supporters, neighbors, and members of the Healy family met at an 1895 Healy-built house in the Wedge. They celebrated the restoration of the house's interior following a fire and looked forward to a year of special projects and new research regarding the life and works of T.P. Healy. Every inch of the surface of the interior had to be cleaned, and refinished or repainted after the fire.
Photos by Richard Mueller
I have always admired the work of  Henry Ingham, a native of Knaresborough, Yorkshire, and one of Minneapolis's "Big Three" master builders. But I never thought about visiting Knaresborough until I met a woman from Durham, England, on a 2014 trip to Norway. "Oh, you must visit Knaresborough," she exclaimed. "It's one of the most historic, quaint, and  beautiful cities in North Yorkshire." And so, last spring I planned a visit.  (For a brief bio of Ingham, see http://healyproject.org/more-hauntings-houses-built-by-henry-ingham/).
In July I flew into Manchester, then took the train to Knaresborough, changing trains in Leeds. The train pulled into the charming old station, and I crossed the tracks and started up the very steep hill to my B&B. I had hoped to meet with local architectural historians, but my inquiries from the 'States weren't answered. However, as luck would have it, as I walked around town later that afternoon looking for Wellington Street, the 1861 and 1871 addresses of the Ingham family, I came upon some locals having a brew outside the pub. One of them kindly took me to the home of David Druett, a local historian who lives just around the corner from Wellington Street.  From him I learned that only a few of the old houses on Wellington Street remain. It's likely that the Inghams' residences at #69 and #110 on that street were demolished for a post-WWII government housing project. Druett said that the three remaining old houses are workers' houses from the 1840s, constructed cheaply (for that time), with relatively thin walls.
It was a disappointment to find the two Ingham residences gone, along with most of old Wellington Street, so I turned my attention to what does remain in Knaresborough. What kind of influences on Ingham's designs might I find?
Needless to say, the history of Knaresborough, an old market town, goes way back into antiquity. The first recorded mention of Knaresborough is in the Domesday Book, 1086. The Normans built a fortified castle on the bluff overlooking the River Nidd in the 1100s. The ruins of the 14th century castle, built by King Edward II, still remain. The castle was not ravaged by time, however, but by the Parliamentarians during the (English) Civil War. In 1648 demolition of the Royalists' castle complex began. It would have been totally wrecked if the townspeople hadn't petitioned to leave the King's Tower remaining for use as a prison.
In the 19th and early 20th centuries Knaresborough's economic base was the textile industry.  The linen mill on the river began operating in 1791. "The structure might previously have been used as a paper mill, and adapted to new use shortly after November 1790 when a new water wheel was planned. Castle Mills was converted to flax spinning for linen in 1811 and Walton and Company leased it in 1847 for yarn spinning and power loom weaving, which took place in other buildings on the site. Linen production ceased in 1972 and Walton left the site in 1984." [–from the designation of the Castle Mill building as a listed historic site].
Yorkshire was an industrial area throughout the Victorian period, known for its textile mills (linen, cotton, wool) large and small. In keeping with its new prosperity and importance, Yorkshire's civic and institutional buildings were designed to impress.  They're massive and imposing, built of durable brick or stone.
While many pre-1900 cottages and houses were demolished during periods of "urban removal" through the centuries, many remain. Of course, I was primarily interested in the buildings from the mid- to late-nineteenth century.  Knaresborough's Victorian houses have primarily stone or stucco exteriors. I discovered that some of the remaining mid-century buildings are embellished with the Neo-Classical ornaments that Ingham loved.
Here are some photos of typical Victorian buildings in Knaresborough:
This is just a guess, but young Henry Ingham must have seen that there were not many opportunities for making a career as a master carpenter or builder of wood frame houses in North Yorkshire. Sometime between 1871 and Thomas Ingham's death in 1881, the family moved to the industrial city of Bradford, West Yorkshire. Armed with his certification as a master carpenter and joiner, in 1883 Henry Ingham, accompanied by his brother Alfred, lit off for the prairie boom town of Minneapolis. There in 1884 the Inghams built their first house at 3020 First Avenue South (wrecked in 1963 for freeway construction, as were so many of Healy's houses).
In 1890, Henry began designing and building houses on his own, and Alfred's name disappears from the building permits. In his long career, 1884-1913, Henry built over 120 structures, including houses, apartment buildings, barns, and architect-designed residences. The interiors of his houses show exquisite craftsmanship in the millwork and cabinetry; the exteriors have a classical, understated grace. Yorkshire's loss was Minnesota's gain. In turn-of-the-century Minneapolis, master carpenter-builder Henry Ingham found his métier.
+++++++++++++++++++
Many thanks to Kathy Kullberg and Ezra Gray for researching the Ingham family in Yorkshire. Thanks also to David Druett  for giving me a glimpse into Victorian Knaresborough.
Ingham building research by Anders Christensen.
Photos without source noted are by Trilby Busch. Please credit if you reuse.
The Healy Project is planning a tour of Ingham houses in the not-too-distant future. Watch this blog for notices.
–T.B.
Another fundraiser for The Healy Project at the Lowbrow restaurant,4244 Nicollet Ave S, Minneapolis, MN on May 9th!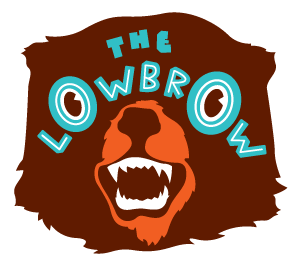 Have dinner at the Lowbrow on May 9th, a Monday, and 10% of the profits will benefit The Healy Project. Treat yourself to a reasonably priced night out for a good cause. The Lowbrow specializes in classic tavern fare with ingredients from local farms and all made from scratch.  They offer local grass fed beef burgers, delicious hand-cut fries, Bison chili, plus gluten-free, vegetarian, and vegan offerings. (Check out the Lowbrow's menu on their web site.)
Last August's Healy Project fundraiser at the Lowbrow broke the previous record for "Give Back Mondays" at the restaurant. Dozens of people showed up. The place was packed. Good energy, good food, good times. 
The Healy Project is dedicated to education about and the preservation of the beautiful old houses by T.P. Healy and other early Minneapolis builders.  If you can't make it May 9th, please consider a donation of any amount  to help us preserve the legacy of T.P. Healy.