Last Friday Minneapolis Mayor Betsy Hodges went on her political Facebook page to take Nicole Curtis to task for her criticism of City Council members. Curtis, the "Rehab Addict" had criticized City officials on her Facebook page for their failure to answer to the corrupted process that led to the demolition of the Orth House on February 25th. Since then, an all-out slugfest has ensued on social media, distracting people from the issue of the lying that went on in public hearings and in District Court about the condition of the Orth House. (See previous posts on this blog.)
Let's turn our attention away from the demolished Orth House. Let's cut through the smokescreen issuing from City Hall and focus upon the corrupted process of testimony that brought down the house. Mayor Hodges and CM Bender need to stop pitying themselves and do some explaining about the lack of integrity in the process of testimony before the City Council. Their attack on Curtis, a resident of CM Bender's ward, is nothing short of self-serving meanness.
Curtis is not just a media star; she is a Minneapolis taxpayer. City officials going after a constituent-critic on social media is unethical, to say the least. Hodges and Bender have gone so far as to kick constituent-critics off their Facebook pages. Democracy in action? If city officials attacked a developer the way they are attacking their own constituents, they'd be slapped with a lawsuit so fast their heads would spin. Apparently, they think it's OK for those in power to go after private citizens. There oughta be a law. Well, in fact, there is. It's called the City's Code of Ethics.
If the goal of these elected officials is to silence their critics, they are not doing a very good job of it. People don't like feeling shut out of expressing their views to those who represent them. People like even less being fed a load of blather generated from lies as answer to their concerns.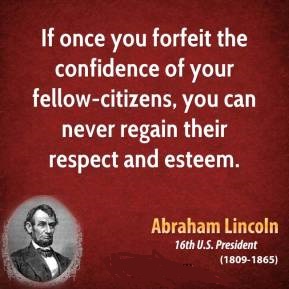 For the record:
1. The owner of the Orth House filed an appeal to demolish an historic resource. Hodges voted to make it an historic resource in 2013. It became no less historic after CM Bender took office.
To reiterate from a previous post: "At the appeal hearing chaired by CM Bender, both Michael Crow (owner) and John Smoley (Planning staffer) were allowed presentations in favor of demolition. The HPC's position was reported but not presented; reporting is not a substitute for a persuasive presentation earnestly defending the HPC's position. It seems appropriate that some provision be made in cases which staff's professional opinion differs from the decision-making making body.
Something is amiss when the recommendations of both presentations are in agreement with one another. By definition, an appeal is a scenario where one opinion is not in agreement with another."
In their own defense, City officials trot out the judge's findings on the Healy Project's MERA lawsuit to stop the demolition of an historic resource. These findings, like the City Council's 11-2 vote to demolish the Orth House, were based on false testimony. The lies continue.
2. Mayor Hodges cites a post from a local blogger to document the vulgar comments being made about CM Bender. It turns out that these comments were cut out of threads of many hundreds of comments on Curtis's "Rehab Addict" Facebook page. Citing this blogger as a credible source of information is like citing Glenn Beck as proof that Obama wasn't born in the US.
The Twitter feed from this blogger is a nonstop tirade of name-calling against CM Bender's detractors, including members of the Healy Project. Last year, the blogger doxed Curtis, a single mother. This is as low as you can go. Doxing is a tactic used to threaten and silence women (primarily), so the Twitterer pretending he's protecting CM Bender from gendered attacks is total hogwash.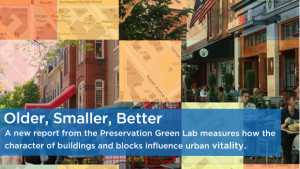 The Healy Project conceded that the house's demolition was a determined matter. We hoped that the process issues could be examined separately from one's feelings or opinions about the house. CM Bender's response via posting on Facebook a decision based on the corrupted testimony is a distraction from our inquiry for examination of protocol and process. It's time for City officials to stop grandstanding and start talking to Minneapolis citizens.
Elected City officials should not be fueling vitriol against their own constituents. If they're so thin-skinned, they should consider new career paths. Let's take the "discussion,"if it can be dignified with the term, off Facebook and Twitter and turn to addressing the issue of corrupted testimony. To refuse to do so undermines the public trust.
Until city officials get serious about examining this process, Mayor Hodges, CM Bender, and other officials will have no credibility with many of their constituents.
Their attack on Nicole Curtis has become a national story.  Their foolish social media campaign against her has made Minneapolis into a laughingstock.
In January of last year: A political dogfight breaks out in New Jersey after one of the governor's aides initiated "traffic problems" on a commuter bridge. The issue behind the controversy was lucrative development contracts (what else?). An all-out battle ensued involving the governors of NY, NJ, the Port Authority, and mayors in NJ cities. It was brutal. However, not once did any of them complain that their feelings had been hurt by their political opponents.‪
No problem was ever solved when those in power refused to sit down and talk. Come on, Mayor Hodges and CM Bender. Get off the low road of social media and get down to fixing problems and moving ahead.
T.B.