The story of the fall of the Orth House will be told as part of a talk and exhibit on preservation advocacy sponsored by Preserve Minneapolis and the Preservation Alliance of Minnesota.  Anders Christensen of the Healy Project will narrate the two-year- long fight to save the 1893 Healy-built house from demolition.  The story of the Orth House, along with other stories of preservation advocacy, will be part of a talk and discussion at the Hennepin History Museum, 2303 Third Ave. South. Thursday, August 17th, 6:30-9:30 p.m.  The museum is hosting an exhibit of these stories beginning August 10th.
If you can't make it to the talk or exhibit, you can read about the fight for the Orth House, its demolition and the aftermath on posts on this blog.  It's a story that's painful for those of us who fought to save it. . . .and a story that members of the City Council, City Planning, and local developers would like to forget.  But it should and must be told.
The deck is almost always stacked against old historic buildings when developers take their promises of higher density and higher tax base to City government.  The big triumph over the small, the new over the old, the affluent over those of modest means. The Healy Project will keep fighting as long as old buildings are threatened. And they will always be threatened.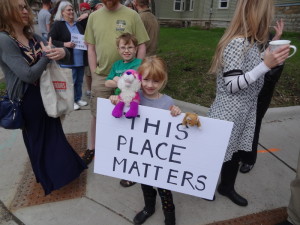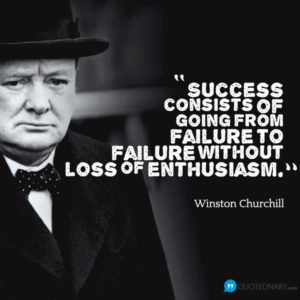 T.B.
Combining old and new buildings in adaptive reuse is a practice that Minneapolis has not embraced yet.  Minneapolis lags behind many other cities, especially those on the coasts and in Canada, in saving old buildings by incorporating them into new construction. (See some examples of adaptive reuse here.) Developers in Minneapolis assert that adaptive reuse is "economically unfeasible", and that it's necessary to demolish existing houses in order for them to get the profit they require. On the other hand, some preservationists dislike combining old with new, insisting that the building (whatever it is) be preserved in its original configuration. However, if the building cannot be saved in its first or second incarnation (for example. as a single family home) adaptively reusing it with new construction is the green, economical, and smart choice.
In Minneapolis, the City has consistently taken the opposite course, approving wrecking permits for perfectly good buildings so that developers can maximize profits.  On August 13, on behalf of the Healy Project, architects Peter Kim and Bob Roscoe presented a new idea to the Lowry Hill East Neighborhood Association's Zoning and Planning Committee for redevelopment of the properties at 2320 and 2316 Colfax Avenue South. Their idea is offered as an alternative to the Lander Group's proposed 44-unit, three-story apartment building that requires wrecking the historic Orth House at 2320 and the house next door at 2316.
"This design incorporates the existing two historic homes on the property. It is extremely important to the residents and neighbors of Colfax Avenue that the two historic properties be kept, rehabilitated and incorporated into the proposed design at this location. A modern blending of materials can be utilized while at the same time remaining sensitive to the nineteenth century use of wood, shingles, and decorative elements found on the original buildings. A plan that utilizes historic houses as a triplex with additional urban housing units that is sensitive to the urban fabric and to architectural language. Compared to the proposed development, this idea preserves street appearance and contains 72% of the number of proposed units. The Healy Project contends that utilizing historic buildings in this location will contribute to both the economic and cultural aspects of development in LHENA."–Introduction to Alternate Idea for 2320 Colfax.
Roscoe and Kim's plan provides for 32 units: 1 bedroom 18 units; 2 bedroom loft 6 units; 2 bedroom + 8 units. Total 32. It provides for 30 parking spaces: Basement 24, Off Street 6. The new apartment building is placed behind the two existing houses, which would be rehabbed and incorporated into the new housing development.
To view the plan, click here: 2320-Draft2
The first part of the Wednesday meeting was the presentation of the Lander apartment project's most recent "tweaking", with zoning variances, by Collage Architects. Apparently completely uninterested in any proposal involving preserving the house, after Collage's presentation, CM Lisa Bender and all the other Lander proponents walked out of the meeting. Only Wedge developer Don Gerberding remained for Roscoe and Kim's presentation.* It's a sorry situation when City officials are so bound up in the same old, tired models for development that they can't bother even to consider the new.
If the property at 2316-2320 were a vacant lot, there would be no controversy.  New development would be completely appropriate.  But it is not vacant land, and the houses to be destroyed, especially the Orth House, can never be replaced. (See blog post, "Greenwashing Demolition.") When will the City stop favoring new, big apartment development, and start looking at the old buildings that make Minneapolis Minneapolis? Apparently not as long as the current City Council and Mayor are in office.
*Note: Gerberding currently has a controversial proposal in the works to redevelop the northwest corner of Franklin and Lyndale Avenues in the Wedge. The day after this presentation, an article in the Minneapolis Star-Tribune reported that Gerberding has defaulted on a $400,000+ loan from the City from 2008, and the City is looking into suing him.
–T.B.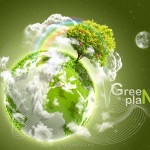 On this day that celebrates Planet Earth, residents of our beautiful planet are urged to conserve dwindling resources by recycling everything from plastic bottles to buildings. The "Zero Waste" initiative of the City of Minneapolis similarly encourages citizens to conserve resources:
"Zero Heroes strive to have Zero Waste. They do this by working to first prevent waste, and then by recycling all they can of the waste that remains.  To lower this amount of waste we need to take a step beyond recycling: waste prevention. Waste prevention is reducing the amount of waste and the toxicity of waste. Waste prevention saves natural resources, energy, and may even save you money." City of Minneapolis Web Site
However, while the City Solid Waste and Recycling Department is urging citizens to compost and recycle bottles and papers, the City Planning department has been facilitating the demolition of an historic house–which will send 180+ tons of materials to the landfill.  This  disconnect between saying and doing shows a gobsmacking hypocrisy: Citizens recycle while the City cancels out their efforts by a thousandfold in the demolition of one house.
"The facts are in – no matter how much green technology is employed, any new building represents a new impact on the environment.It makes no sense for us to recycle newspapers, bottles, and cans while we're throwing away entire buildings and neighborhoods.It's fiscally irresponsible and entirely unsustainable."Jerri Hollan, FAIA
"Zero Waste" makes zero sense when the City shows blatant contempt for the most important piece of sustainability–recycling existing buildings.  City Planning sent staffer John Smoley to the HPC twice to argue for its "save only the best buildings in the best neighborhoods" policy–and twice, after vigorous debate, the HPC affirmed that that the Orth House, 2320 Colfax Ave. S. is historic and should be placed under interim protection while a designation study is completed.  But when the owner's appeal to demolish was heard before the City Zoning and Planning, CM Lisa Bender, taking the unsupported testimony of the appellants as fact, declared that no viable alternatives existed to wrecking the house, and made a motion to overturn the HPC's decision. The motion passed with no debate.
"By 2030, we will have demolished and replaced nearly 1/3 of our current building stock, creating enough debris to fill 2,500 NFL stadiums. How much energy does this represent? [E]nough to power California (the 10th largest economy in the world) for 10 years. By contrast, if we rehabilitate just 10% of these buildings, we could power New York for over a year."UrbDeZine SanFrancisco
The hypocrisy of the City regarding recycling would be laughable if it weren't so appalling. Minneapolis needs to start practicing what it preaches. Citizens recycling cans and bottles is wasted effort if the government is not encouraging the recycling of buildings.
Don't jive us, City of Minneapolis. Be a Zero Hero and affirm your alleged commitment to Zero Waste. Allow the historic Orth House to be recycled.  The Greenest Building is the one standing.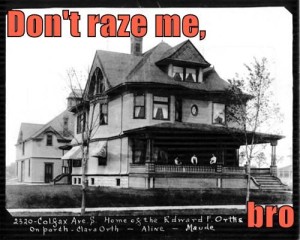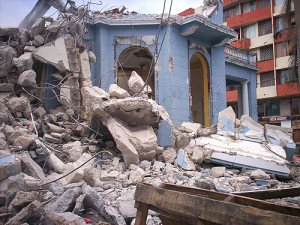 Preservation is an international issue. Des

regarding

public outrage, in 2007 the City of Panama wrecked dozens of exquisite old houses like this one, the
Castillo El Millon, in a frenzy of high-de

nsity

redevelopment.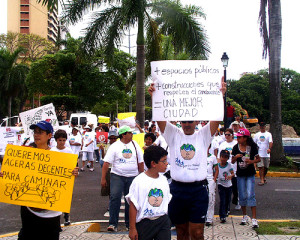 Despite losses and setbacks, Panamanian preservationists repeatedly took to the streets to protest demolitions for redevelopment.
The question I'm asked most about my comments on this blog is, "What can I do?"  When

one sees the power of the government (City officials and planners) and the wealth of the financial institutions lined up to promote and support developers, it's easy to get spun around.  Most of us, myself included, do not like to spend our valuable evenings attending hearings and meetings, especially when it seems few on the board or commission care about anyone else's opinion.  
     However, our doing nothing means that the City and the developers will proceed with their plans to redevelop inner-city neighborhoods into high-density residential, historical buildings and community opposition be damned.  The City has made this agenda clear in the Wedge, where R6 (high density) zoning remains in place, even though over the decades LHENA has made repeated attempts to downzone the affected areas to R2B.
      A common misconception is that preservation is a top-down process.  Those  who expect organizations such as the National Trust for Historic Preservation to swoop in and save the day will be sorely disappointed.  The people who care about a building or a community are the ones who must defend it. The National Trust and other preservation organizations provide communities with resources to help them articulate their positions and fight their local battles; they don't fight the battles for them.
      But there's a lot individuals can do for preservation, based on their interests and priorities.  Here are some general things you can do in the current struggle between Big and Small:
1) Acknowledge that this will be a long-term process. Historic preservation action is political. The machinery of government from planning departments to heritage preservation commissions is oiled for development.  The City has a whole stable of paid professionals standing by with their studies, plans, and regulations. In addition, the moneyed interests that are driving high density residential redevelopment will not give up without a fight.  If they're stymied with a project in one neighborhood, they'll seek another place for it.
2) Keep informed and get constant updates through the Healy Facebook page, this blog and other preservation blogs (such as that of the Preservation Alliance of Minnesota) and by reading local newspapers.
3) Spread the word to friends, colleagues, and neighbors about what's going on.
4) Speak out by attending meetings and/or communicating with city officials by e-mail, letters, or phone calls.
5) Network. Make alliances with like-minded people and groups regarding preservation issues important to you. Recruit people with special skills (organizers, attorneys, architects, business leaders) to join the alliance.
6) Concentrate on the task at hand: slowing the high-density juggernaut. Set aside political differences with allies on unrelated issues.
7) Accentuate the positive. Ignore the voices that keep saying we can't win.
8) Enjoy what we have now.  Celebrate community in our Minneapolis neighborhoods.
9) Serve on committees dealing with zoning and planning, or, if this is not your thing, go to important hearings that affect your neighborhood.  On January 30th, the LHENA Z&P Committee has scheduled the first of a number of meetings revisiting R6 zoning in the Wedge. This is a good opportunity to speak out on the issue.
10) Volunteer as an on-the-ground soldier.  The best way to combat the half-truths and false allegations by City officials and developers is to have command of the facts. For example, the North Wedge Historic District group (on Facebook) needs people to research its architectural and social history, photograph the buildings, and collect stories from residents.
11) Work to elect officials that support their communities, not moneyed interests.   Mayor R.T. Rybak, a booster of high density residential development, is not running for office again.  This is an excellent opportunity to elect someone who will listen to neighborhood concerns. Also, we need City Council members who support the people who live in their wards.  Go to candidates' forums and ask what they think about these issues. Of course, they can misrepresent their positions or change their minds (as Rybak apparently has done), but at least we have them on record.
The "emergency" demolition of the historic Fjelde House on Christmas Eve, 2009, is one example of the City's stealth attacks on sites it wants to redevelop.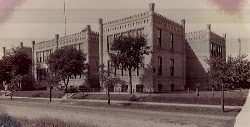 Another example is the middle-of-the-night demolition in 1975 of Calhoun Elementary School (built 1887) on what was to become the parking ramp

for Calhoun Square.

                               
–T.B.