The destruction of the Orth house was a sad moment for the Healy Project. It was designated as an historical resource by the City Council in 2013. We witnessed its demolition last week in a cloud of smoke and hundreds of tons of debris, the remains of the beautiful old house that T.P. Healy built in 1893. The Healy Project did everything possible to halt the destruction of the house, but other priorities and interests prevailed.
     While its destruction is painful, it's done. The Healy Project is still concerned about the corrupted and misleading testimony at trial and before the City Council, and is looking forward to working with the City Council to avoid these problems when discussing preservation and environmental issues in the future. We care very deeply about our local architectural heritage, and while we understand that preservation is merely one concern out of many that city planners must weigh, we believe that our city officials should strive to keep their personal feelings apart from a fair and transparent governing and judicial process.
     It would be understandable to suggest that these concerns are sour grapes or retributive, but the house is gone and nothing will bring it back. When the Healy Project voices its concerns about misleading or corrupted testimony, a lack of transparency, and dangerous demolition practices, these concerns are about the public trust in its institutions. These concerns are about trusting that in the future the City Council doesn't just give lip service to preservation, social, and environmental issues while bending under the weight of private developers and the desire for a larger, more affluent tax base.
     Personal grudges by city officials against their constituents in any forum, including social media, are unfortunate but understandable, especially when based on doctored images. Our city officials will certainly rise above it, and move forward toward not just preserving what makes this city great, but making it greater through an intelligent development and planning policy that includes preservation as a cornerstone. We welcome the opportunity to work with the City Council to ensure that future preservation efforts are not derailed by false or misleading testimony, and that when we as a city decide to destroy historical resources we are not basing those decisions on tainted information.
     Our city has been cast in a bad light on the national stage recently because of these very issues, which nobody wants to see. We'd like to invite civility back to this conversation, starting with ignoring internet trolls whose only interest is stirring up trouble to get attention.
     Preservation and restoration is always the greener option, and our historical treasures are a part of what makes our city exceptional. The Healy Project's mission is to preserve the architectural legacy left to us by Master Builder T.P. Healy. While we will never lose our passion, we have set our personal feelings aside to further that mission. We hope everyone else, including our elected officials, will do the same.
–Richard Mueller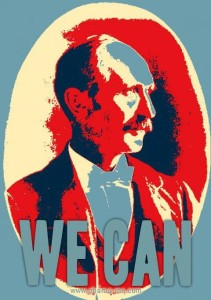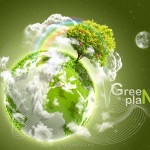 On this day that celebrates Planet Earth, residents of our beautiful planet are urged to conserve dwindling resources by recycling everything from plastic bottles to buildings. The "Zero Waste" initiative of the City of Minneapolis similarly encourages citizens to conserve resources:
"Zero Heroes strive to have Zero Waste. They do this by working to first prevent waste, and then by recycling all they can of the waste that remains.  To lower this amount of waste we need to take a step beyond recycling: waste prevention. Waste prevention is reducing the amount of waste and the toxicity of waste. Waste prevention saves natural resources, energy, and may even save you money." City of Minneapolis Web Site
However, while the City Solid Waste and Recycling Department is urging citizens to compost and recycle bottles and papers, the City Planning department has been facilitating the demolition of an historic house–which will send 180+ tons of materials to the landfill.  This  disconnect between saying and doing shows a gobsmacking hypocrisy: Citizens recycle while the City cancels out their efforts by a thousandfold in the demolition of one house.
"The facts are in – no matter how much green technology is employed, any new building represents a new impact on the environment.It makes no sense for us to recycle newspapers, bottles, and cans while we're throwing away entire buildings and neighborhoods.It's fiscally irresponsible and entirely unsustainable."Jerri Hollan, FAIA
"Zero Waste" makes zero sense when the City shows blatant contempt for the most important piece of sustainability–recycling existing buildings.  City Planning sent staffer John Smoley to the HPC twice to argue for its "save only the best buildings in the best neighborhoods" policy–and twice, after vigorous debate, the HPC affirmed that that the Orth House, 2320 Colfax Ave. S. is historic and should be placed under interim protection while a designation study is completed.  But when the owner's appeal to demolish was heard before the City Zoning and Planning, CM Lisa Bender, taking the unsupported testimony of the appellants as fact, declared that no viable alternatives existed to wrecking the house, and made a motion to overturn the HPC's decision. The motion passed with no debate.
"By 2030, we will have demolished and replaced nearly 1/3 of our current building stock, creating enough debris to fill 2,500 NFL stadiums. How much energy does this represent? [E]nough to power California (the 10th largest economy in the world) for 10 years. By contrast, if we rehabilitate just 10% of these buildings, we could power New York for over a year."UrbDeZine SanFrancisco
The hypocrisy of the City regarding recycling would be laughable if it weren't so appalling. Minneapolis needs to start practicing what it preaches. Citizens recycling cans and bottles is wasted effort if the government is not encouraging the recycling of buildings.
Don't jive us, City of Minneapolis. Be a Zero Hero and affirm your alleged commitment to Zero Waste. Allow the historic Orth House to be recycled.  The Greenest Building is the one standing.